The latest dry bulk news
As well as providing ship performance benefits, Ascenz's Shipulse solution incorporates monitoring and reporting requirements for MRV compliance.
With half of all the articulated haulers ever made bearing the Volvo brand, the company has just passed another landmark – the production of its 75 000 th hauler.
---
The port saw a throughput increase of 3.9%.
---
---
Upcoming dry bulk events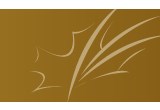 20 Aug 2017 - 22 Aug 2017
Canada
26 Sep 2017 - 28 Sep 2017
Germany
27 Sep 2017 - 29 Sep 2017
Canada