Breakbulk Europe 2020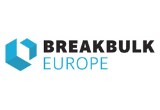 29 September 2020 - 01 October 2020
---
For more than a decade, Breakbulk Europe has served as the networking hub for industry professionals who do business in Europe—or would like to! Exhibitors and sponsors include cargo owners, ocean carriers, freight forwarders, ports/terminals, heavy haulers, equipment companies and more that are involved in this specialized industry.
Breakbulk Europe is the world's largest event for the project cargo and breakbulk industry. If you are involved in the movement of oversize and heavy-lift cargo, this is the place to be. From the top industrial manufacturers, EPCs and project owners to all modes of transporters and related service providers, you'll have the opportunity to meet them all. In fact, with more than 9,500 industry professionals expected at Breakbulk Europe 2020, you'll be networking from the opening reception on Tuesday until the doors close on Thursday afternoon. You are sure to leave with a multitude of new customer leads.
That's not all! Breakbulk Europe will also include three lively content theatres where you'll find the business intelligence you need to expand your operations and make them more efficient, and you will "see the future" at our all new Innovation & Technology Hub. Do bring plenty of business cards to share with like-minded peers in the audience and with speakers after they've finished their presentations.
In addition to the many inviting stands across our four halls, you'll also find thoughtfully designed areas for casual networking. Stop in the outdoor café, the beer garden and visit the food truck patio where you can take a break, fill up and meet more Breakbulk colleagues.